27 August 2007
Bold Plum: with the guerrillas in China'Äôs war against Japan
Hsiao Li Lindsay
Lulu Press, Morrisville, North Carolina, 2007
Reviewed by Helen P. Young
Visiting Scholar, Center for East Asian Studies, Stanford University
Author of Choosing Revolution: Chinese Women Soldiers on the Long March

People who write memoirs often do so long after the events they are describing, when many others who remember have died. Their writing reflects the refinement of language, selection of details and development of concepts that retellings of stories usually produce. Bold Plum: with the guerrillas in China'Äôs war against Japan, by Hsiao Li Lindsay on the other hand, is a fresh, dynamic memoir written in 1947, just two years after she left China. The book was never published until the early 1970s, in a Chinese translation by a Hong Kong publisher. Another translation was published in Shanghai in the early 1990s. Bold Plum is the first publication of her book in English, with minimal editing by her son and daughter-in-law, James Lindsay and Pamela Collett in close collaboration with the author. It retains the freshness of a recent memoir and the uncomplicated syntax of a second-language writer.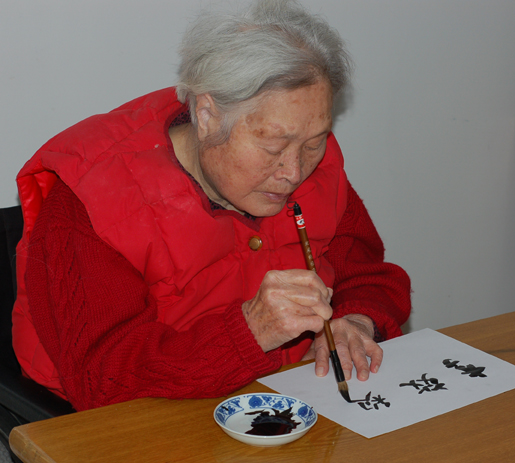 The result is an amazing story of a girl growing up in the fast-changing prewar years in China, who got caught up in the political struggles between the Nationalists and the Communists, as well as in the fighting between Japanese soldiers against Chinese peasants and Communists guerrillas and ending when she and her British husband lived with the Chinese Communists in their headquarters in Yan'Äôan until World War II was over. Hers is very much a female story of evading Japanese troops under forced marches in the mountains during pregnancy, childbirth and subsequently caring for her daughter. It is also a male story of political and military strategy, maneuvers and fighting, for she often acted as translator for her husband in his meetings with the Communist leadership.

Hsiao Li'Äôs childhood was not normal. Her family were landlords in Shanxi province whose wealth was rapidly decreasing; her father encouraged her to go to school and study, going against the traditional practice of sending sons, not daughters to school; her brother was the first from her village to study abroad and after marriage her sister returned to school for teacher training. Hsiao Li became a student activist in junior high school, was falsely blacklisted as a communist sympathizer and fled to Beijing to continue her schooling. She describes the hopes the Beijingers had that the League of Nations would intervene and stop the Japanese aggression in northeast China, and the tensions preceding and during the Japanese occupation of Beijing from the viewpoint of a school girl. She deplored the privations, and the demeaning body searches at the transportation checkpoints, but enjoyed her studies. 'ÄúAfter all, the Japanese could not control what was in my mind,'Äù she said. She entered Yenching University in Beijing, did the unusual by falling in love with and marrying Michael Lindsay, a British professor. He became an enemy alien when Britain declared war on Japan December 7, 1941. To avoid capture, they fled to the Western Hills near Beijing and join the Communist guerrillas.

Adding to the small, but growing amount of available material in English about women who traveled with the Red Army soldiers during the 1930s and 1940s, Bold Plum gives insights into the inner workings of the guerrilla army as the soldiers moved from place to place, coordinating with other units when possible, interacting with and relying on peasants who were resisting the Japanese occupation. Michael'Äôs skills with communications equipment made him both invaluable to the Red Army and systematically hunted by the Japanese Army. Protected by the top leadership of the Communist Party, the Lindsays were given the best of what was available wherever they were able to stop to rest for a few hours or a day or two: a place to sleep on the kang (a raised, heated brick bed built in homes in northern China) instead of the dirt floor, the best food available and access to army medical and dental care.

Hsiao Li'Äôs recounting of experiences dodging Japanese troops in remote areas gives us an unusual insight into the lives of mountain peasants in north China. After one arduous walk from sundown to dawn in a mountainous area, she described entering a village:

'ÄúWe met many pairs of astonished eyes from women in the village when they saw us marching in looking so tired. I was surprised to see the older women dressed in very old fashioned clothes and with an unusual way of doing their hair in a big knot high on the back of their heads. They looked just like the pictures of women in an old painting of the Ming Dynasty. Europeans were completely unknown to them. 'Ķ The commander of the army unit in the village told us that when the Eighth Route Army first came there, they found the people did not even know that China had become a republic. They were still dating events from the last emperor. (p128)'Äù

Because they were not Communists, the details of her growing understanding that the soldiers in the Red Army were not bandits, as characterized by Nationalist propaganda give an unusual dimension to her story. Generals and top political leaders invited them to banquets to celebrate the two New Years they spent with the guerrillas in Japanese occupied areas.

'ÄúWe arrived at the village of Xiao Geng Kou in the moonlight and found that General Xiao Ke and all his officers were waiting for us to have supper together. This was the guerrilla headquarters of the Pingxi (West of Beijing) area. We sat down for our New Year'Äôs Eve dinner. The food was excellent. We ate by the light of kerosene lamps with glass chimneys, which seemed very bright to us after three weeks with tiny vegetable oil lamps or no lamps at all. (p 129)'Äù

While they were traveling with the guerrillas, Hsiao Li discovered she was pregnant, delivered her daughter and cared for her while they constantly moved with the guerrilla troops, sometimes fleeing a village minutes before the Japanese arrived, hiding from Japanese reconnaissance planes, skirting land mines. By the time her daughter was walking and talking, Michael and Hsiao Li decided to settle in Yan'Äôan, where their daily routine became more stable.

They were involved with both the small foreign community in Yan'Äôan and the Chinese Communist leaders, and were both given work to do. When the American Observer Group, American military and diplomatic people who called themselves the 'ÄúDixie Mission,'Äù came to Yan'Äôan, Hsiao Li describes the American'Äôs interactions with their hosts, offering insights into the thinking and actions of both. She sometimes acted as an intermediary:

'Äú'Ķ The party went on until quite late. The garden was charming with hanging lights among the green trees. We all danced happily. I danced with Mr. John Service of the American Observer'Äôs Section. He was a State Department Officer. I cannot remember how it came up, but he told me that, in his opinion, the Chinese liaison officers in his section were doing their work in a much too leisurely way.

'Ķ I thought his criticisms were probably right because Michael'Äôs colleagues at the New China News Agency had said that the liaison officers did sloppy work in translating.

'Ķ The next dance I had with Mao Zedong and I told him straightforwardly what Mr. Service had said to me. Chairman Mao at once said, 'ÄúPlease tell our American friends that it is they, not we, who do not want to co-operate. (p. 321)'Äù

In Yan'Äôan they received the startling news that Michael'Äôs father in England had been offered an appointment to the peerage. When Michael'Äôs father died many years later, they became Lord and Lady Lindsay of Birker, making Hsiao Li the first Asian peeress in the UK.

Bold Plum is an engaging book with appeal to a wide audience. Thoughtful reading offers wonderful opportunities for historians and students to broaden their knowledge of how guerilla soldiers and those who traveled with them lived in occupied North China during World War II. Those in Feminist Studies will discover details of women'Äôs experience and empowerment within the cultural context of Chinese wartime life. For the general public with an interest in China or for those who simply enjoy reading memoirs it will add to their understanding of China before and during World War II, with the additional benefit of allowing readers to come to know this remarkable woman.

**********

June 9, 2007
For students and researchers of the history of modern China.

The wartime China from 1937-1949 has not been sufficiently discussed in both the academic and popular realms. Bold Plum provides an alternative narrative from the official history-- one that is told by a Chinese woman whose lived an extraordinaray life during the time -- that will surely deepen our understanding of the rising power of the Communist China in rural northern China in the 1940s.
It is my fortune to come across the publication of Bold Plum; it has given me so much information about the wartime China. I bought a copy of it and coudln't put it down. The story is a personal account of the argubly most important time of modern China, a nation was transforming into a socialist state. I highly recommand it to all students and reserachers of the history of (modern) China.
Eliza Ho (Columbus Ohio)

**********
[Hsiao Li's] book is fascinating, as are the superb pictures of her and [husband Michael].

Chalmers Johnson


************

Hsiao Li Lindsay is a master storyteller and a historian's dream. She offers a day-by-day account of flight from Beijing with Japanese troops in pursuit, years with the Communist guerrillas in North China, childbirth on the trail, and refuge in Yenan. Bold Plum shows us the communist movement in all its precarious local variation. Lindsay's keen eye and prodigious memory are a gift to us all.

Gail Hershatter, Professor of History
Director, Institute for Humanities Research
University of California
Santa Cruz, CA 95064

**************

The reader sees first hand the crumbling of the last dynasty in China, an incredible love story, harrowing escapes from the Japanese occupiers, and life in a cave in Yenan.

Hon. Don Manzullo, representative US 16th Congressional District, Illinois

***********

Exciting reading and a must for all those interested in this moment in world history.

Joan Hinton, scientist, Beijing, China

***********

A unique book, courage in the way she underplayed the dangers, and her courage in marrying a foreigner.

Deh-I Hsiung, science policy analyst, Washington DC, USA

************

Could be transformed into a terrific movie, has all the ingredients for success

Edward Tan, retired businessman, Miami Florida, USA

***********

A dramatic story line that ranges from tragically massacred peasant villages to the author's life at Yan'an with Mao Zedong, Zhou Enlai, Zhu De, Lin Biao, and other Communist leaders.

Jerome Silbergeld, Professor of Chinese Art History, Director of the Tang Center for East Asian Art, Princeton University, New Jersey, USA.

***********

So interesting, I just couldn't put Bold Plum down.

Fatima Jibrell, Goldman Environmental Prize Winner 2002.

************