Bold Plum in the Bay Area: July 2007

Hsiao Li's son James read excepts and talked about Bold Plum at events at Black Oak books in Berkeley and the On Lok Health Center in San Francisco's Chinatown.

Audiences at both events were engaged by the courage of Hsiao Li and carried along with the dramatic narrative. One of the audience at On Lok who bought the book after the presentation later wrote " Reading Bold Plum fills a gap in my history of WWII with the Japanese. Thanks to Hsiao Li's story and experience of her life with the war against the Japanese invaders."

The well known Japan and China scholar, Chalmers Johnson, recently wrote after reading Bold Plum "[Hsiao Li's] book is fascinating, as are the superb pictures of her and your [James's] father."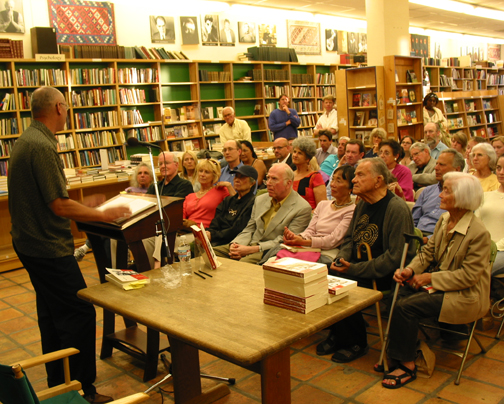 Black Oak Books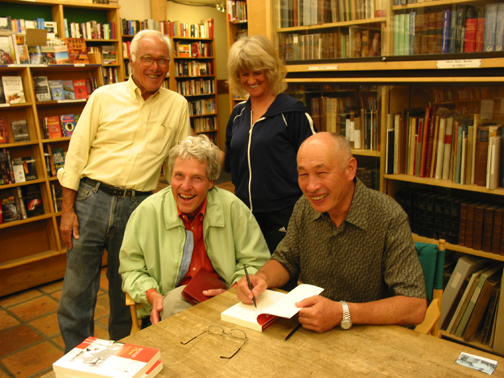 Book signing at Black Oak Books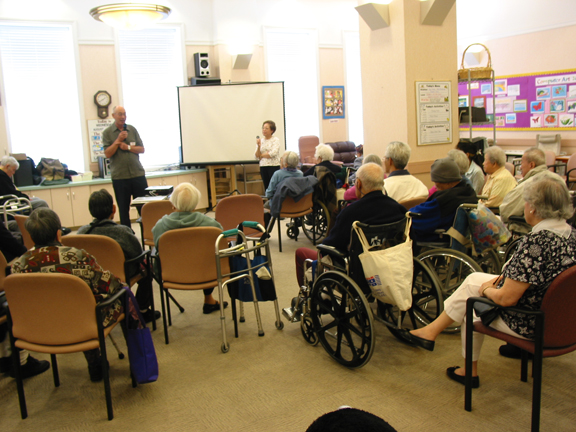 At the On Lok Health Center in San Francisco's Chinatown