Bustani Bora (Beautiful Garden) Primary School
Tezo village, Coast Province, Kenya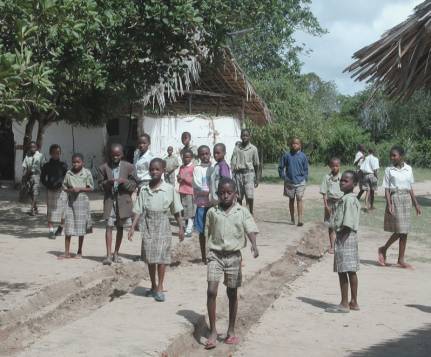 Bustani Bora Primary School is located in the village of Tezo on the coast of Kenya, on the road from Mombasa to Malindi . Sarah Dama Chitavi, a retired teacher, established Bustana Bora in 1997 with five children at the request of families living nearby, because the only primary school was located far from where many people live. After the death of her sister Tausi from AIDS, Sarah was further motivated to recruit more AIDS orphans and children from families too poor to pay for quality education. Now Bustani Bora has 154 children, 94 girls and 60 boys, of which 39 are orphans, (8 boys and 31 girls).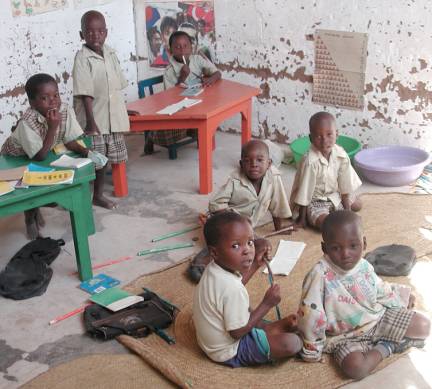 Bustani Bora is a special school, with small classes and loving attention paid to every child. Sarah would like to expand to include dormitory space for more AIDS orphans and children whose families find it difficult to get them to school every day.
To all of our supporters, we send a twice yearly update on the progress of the students, written by the students themselves. You can choose which class you would like to write to you, from preschool through Primary 8.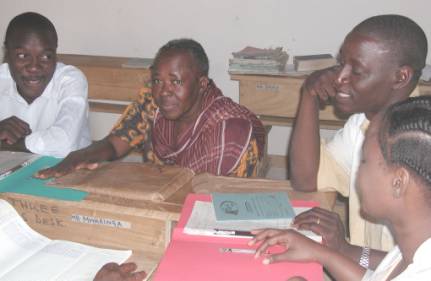 If you want to contribute, ANY AMOUNT is more than welcome. We have a bank account with the Kilifi branch of the Kenya Commercial Bank, so international bank transfers can be easily arranged.
For your information, we have listed below some of the current plans for expansion and improvement that are needed at Bustani Bora Primary School. You can indicate which project you would like to support or simply support the school in general.
| | |
| --- | --- |
| Kitchen cooking utensils (to cook food for more children) | US $150 |
| 1 dormitory building, using traditional packed dirt and thatch materials, with space for 50 children | US $800 |
| 1 additional classroom for Primary 8 students | US $500 |
| Rainwater catchment system, gutters and holding tank Note that there is no piped water in the area. | US $1300 |
We will accept with gratitude ANY amount you wish to contribute. We welcome visitors. We can be reached by public transport on the Mombasa-Malindi road. We are located about 25 kilometres south of Watamu or 15 kilometers north of Kilifi. We welcome visitors!
Bustani Bora needs your help to reach out to provide education based on loving attention to poor children and AIDS orphans unable to attend Primary School. Please join us!!
CONTACT for more information or how to make a donation
Sarah Dama Chitavi mobile tel: + 254 733-791725
Contact by email mukinduri@bigfoot.com
Page updated 08 August 2004